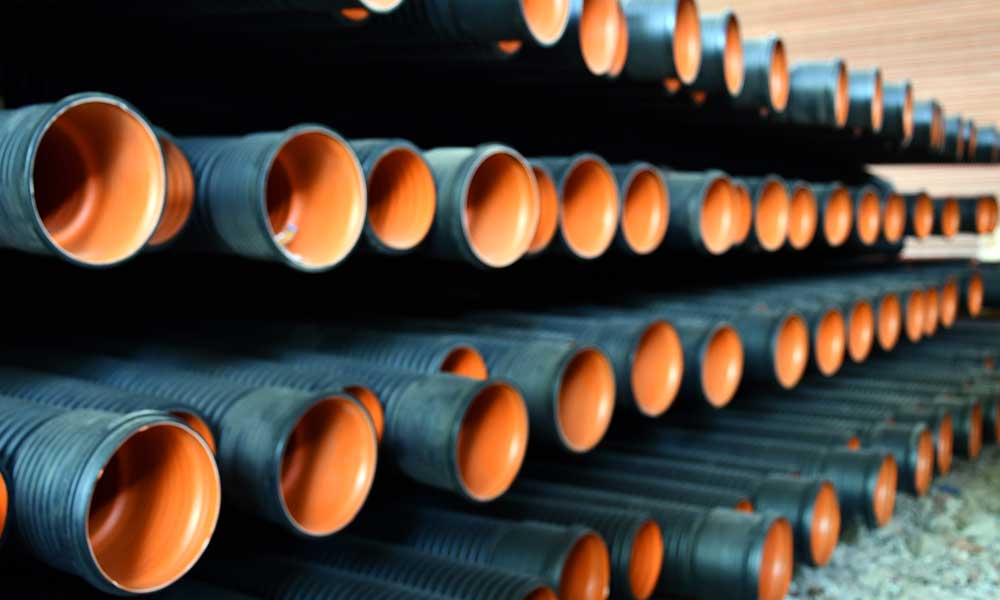 Sewerage
DWC PIPES
Corrugated pipes represent the perfect solution for the abduction of any kind of water, chemicals, affluent and sewers because they combine the advantage of corrosion resistance. Typical properties that result in advantages in Corrugated
The pipe can be summarized as follows:
Higher mechanical resistance due to the structure of the pipe.
Corrosion resistance, both of the external walls and internal walls in contact with the conveyed fluid.
No protections like coating, painting, or cathodic are needed.
Corrugated pipes are resistant to nearly all chemicals.
Very long life, virtually infinite of the material which does not need maintenance.
The low weight of pipes lengths that allows for the use of light laying and transport means.
Easy installation procedures because laying of corrugated pipes could be a simple operation that may be done in short periods of time both above and below
ground since sleeve joints and socket joints enable fast and reliable assembling.
Workability of the material on sites employing simple equipment.
Possibility of nesting of various diameters of the pipe thus allowing additional saving in transport operations.
APPLICATION OF DOUBLE CORRUGATED PIPE
Sewer systems both urban and industrial
Resident housing construction
Factories